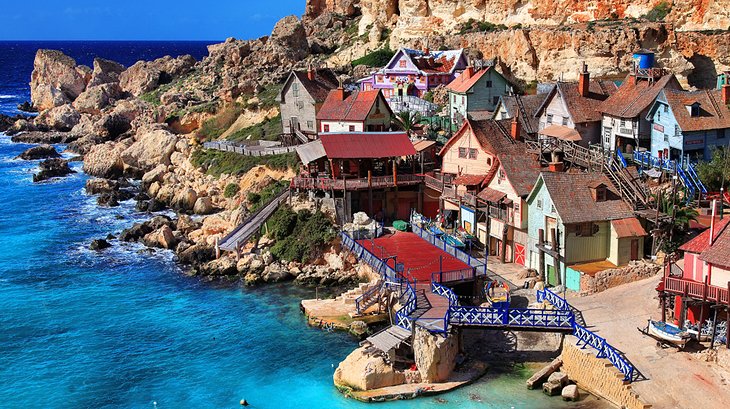 You are in luck if you want to make the most of your money while still experiencing everything that Malta has to offer because there are lots of economical methods to accomplish both, so you won't have to choose between the two. Keep reading if you want to understand some of the most effective techniques to limit your spending while your vacation in Malta so that you don't end up in serious financial trouble.
Accommodation
When searching for lodging in Malta that is within your price range, there are several factors that you need to take into consideration first. To begin, reserving a hotel room outside of the peak season, such as in November or April, will save you a significant amount of money while still allowing you to enjoy the beautiful weather.
When looking for a location to stay, you should take into consideration areas that are a little further off the usual path. Locations in the south of the island or on Gozo are typically far more affordable than those in Sliema or St. Julian's, and they provide you outstanding quality in gorgeous settings at a reduced cost. Depending on what you're looking for, you have the option of staying in Malta beach hotels, apartments with self-catering, hotels, or even a villa or farmhouse if you're traveling in a large group—all at affordable prices!
Travel
When you arrive in Malta, you may choose from several transportation options that are both affordable and convenient. Keep in mind that Malta is approximately 27 kilometers from one end to the other. This indicates that you can get to pretty much any place on the island in a little under an hour.
Buses are a convenient mode of transportation that operates between the hours of 5 am and 11 pm, with some night buses operating on the weekends. Buses run to all of the major destinations. You will also discover that the cost of taxi rides is lower than in continental Europe, and the cost of renting a car is lower than in the majority of the big cities in Europe. You can ride the ferry for a few Euros, rent a bike to explore, or even just walk if you are feeling quite energetic! All of these options are available to you!
Eats On The Cheap
Again, the price that you spend on food is highly dependent on the location where you are staying at. You might find that meals cost more if you choose to stay in a more central location, but if you travel to the North and South, you will be pleasantly pleased by what you find there. Keep an eye out for bistros and cafés that are frequented by locals; not only are the prices at these establishments guaranteed to be low, but you also have the assurance that the quality is high.
Days Out At A Discount
The budget-minded visitor will be relieved to learn that there is an abundance of things to see and do that won't set them back a single cent. The vast majority of Malta's attractions and activities, from lazing on the sun-kissed shores to touring the island's ancient cities, may be experienced for no cost or at a very minimal cost. Activities such as scuba diving, boat tours, and admission to historical monuments tend to be more affordable here than they are in other countries, and you can even obtain a day or week passes that gives you a discounted price to go into many attractions all at once!
When you visit Malta, regardless of how much money you have to spend, you won't run out of things to see and do, and you won't even have to spend a lot of money to do them!